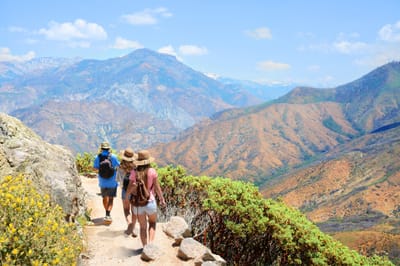 Wellman Shew is a highly respected veteran of California's insurance industry, with over four decades of experience helping individuals and job providers protect themselves and their businesses with quality insurance. As the owner, president, and agency manager of Shew & Company Insurance Services in Fresno, California, he founded the brokerage in 2005 and specializes in employee benefits.


Wellman's expertise includes life insurance, disability insurance, long-term care insurance, health savings accounts, Section 125, and 401k plans. He works with clients ranging from large corporations that want to provide first-rate employee benefits to individuals seeking affordable options for health insurance, life insurance, and retirement benefits.


With his longevity in the state's insurance market, Wellman celebrated his 40th year as a California insurance professional in February 2022. His career has been recognized for excellence and should continue for many years. Leaders of the Central California Association of Health Underwriters (CCAHU) previously named Shew its member of the year for his dedicated and exceptional service as one of California's best insurance professionals.


In addition to being a highly respected veteran of California's insurance market, Wellman is a certified financial planner, registered health underwriter, chartered life underwriter, and registered employee benefits consultant. His expertise is so renowned and appreciated that Employee Benefits Selling magazine featured him on the cover of its April 2004 edition. The magazine's cover story discussed Shew's insurance and workplace benefits expertise.


Fresno city officials also proclaimed a Wellman Shew Day to honor his dedication to outstanding service and helping the local community. City officials proclaimed to honor him for his community service and positive interactions with residents and job providers.


As a keen observer of the ever-changing insurance industry, Wellman has witnessed many changes in the state's and nation's insurance industry. He helps individuals and job providers comply with federal and state requirements for health insurance coverage. One of the most significant changes he has seen is the Affordable Care Act, which requires individuals to obtain health insurance and most employers to provide group health insurance benefits for workers who clock 30 or more hours per week.


Wellman's connections in California's insurance market enable him to offer clients the best insurance products at the best rates. He remains dedicated to providing exceptional service and expertise to his clients, cementing his reputation as one of California's best insurance professionals.